La chiave magica (1995) DVD9 COPIA 1:1 ITA MULTI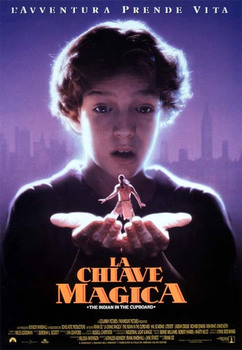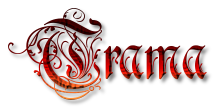 Tra i doni per i suoi nove anni, Omri ne riceve dal fratello uno inconsueto: un semplicissimo armadietto, trovato fra i rifiuti vicino casa, che mette in camera sua. Dentro viene aggiunto il regaluccio dell'amico Patrick (un indiano di plastica di una decina di centimetri di taglia), mentre Jane, la mamma del piccolo, trova una antica chiave, appartenente alla nonna, adatta per chiudere l'armadietto. Grande la sorpresa di Omri quando, a parte strani rumori notturni, all'alba il minuscolo guerriero indiano ha preso vita, pur restando piccolissimo davanti al bambino. Omri lo chiude a chiave e si consulta a scuola con l'amico Patrick: questi gli regala Boone (una figurina di cow-boy di 120 anni fa, in miniatura lui pure) e anche questi prende vita, cominciando subito a mettere in competizione la sua pistola contro l'arco dell'indiano che Omri battezza Piccolo Orso. Quella antica chiave fa pensare ad Omri a qualcosa di magico. Lui colloquia con gli ospiti dell'armadietto, che ora hanno smesso le loro rivalità. Piccolo Orso riceve pezzi di legno e di canna per farsi la sua casetta e insegna molte sagge cose al suo amico "grande".

Lingua Ita/Multi
Sub : Ita /Multi
Menù : Si
Extra : Si
Rilascio : Vob
Dimensione : 6,31gb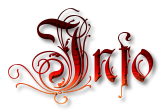 Titolo Originale : THE INDIAN OF THE CUPBOARD
Regia : Frank Oz
Anno : 1995
Durata : 94 Min
Genere : Fantasy
Cast : George Randall, Tom Bewly, Rishi Bhat, Jeoy Box, Cassandra Brown.
Distribuzione : Paramount / Tristar.


istruzioni per l'estrazione
Show / Hide text
Teşekkür: 1
Genera Bitcoin velocemente gratis!