Kerbal Space Program - To Vee or not To Vee (2018)
Multilingual SUB ITA | Kerbal.Space.Program.To.Vee.or.not.To.Vee-PLAZA.Incl.Lang.Pack

In Kerbal Space Program, prendi in mano il programma spaziale per la razza aliena conosciuta come Kerbals. Hai accesso a una serie di parti per assemblare veicoli spaziali completamente funzionali che volano (o meno) sulla base di una fisica aerodinamica e orbitale realistica. Lancia il tuo equipaggio di Kerbal in orbita e oltre (mantenendoli in vita) per esplorare lune e pianeti nel sistema solare Kerbol, costruendo basi e stazioni spaziali per espandere la portata della tua spedizione.
Kerbal Space Program offre tre modalità di gioco. In modalità Scienza, esegui esperimenti spaziali per sbloccare nuove tecnologie e migliorare la conoscenza di Kerbalkind. In modalità Carriera, sorveglia ogni aspetto del programma spaziale, compresi costruzione, strategia, finanziamento, aggiornamenti e altro. In Sandbox, sei libero di costruire qualsiasi astronave a cui riesci a pensare, con tutte le parti e la tecnologia del gioco.
Caratteristiche principali:
- Costruisci astronavi, razzi e veicoli usando qualsiasi combinazione immaginabile di parti, ciascuna con la propria funzione che influirà sul modo in cui si comporta il veicolo spaziale.
- Prendi il pieno controllo della configurazione della tua nave per eseguire complesse manovre di volo.
- Gestisci i membri del tuo equipaggio Kerbal, inclusi assunzioni, addestramento e invio nello spazio per diventare eroi.
- Scopri un intero sistema stellare con lune e pianeti unici, esplorando terreni dettagliati su vasta scala.
- Invia il tuo equipaggio Kerbal al di fuori delle loro navi per attività "extra-veicolari".
- Unisca la navicella spaziale per costruire stazioni spaziali, enormi astronavi e basi di superficie su nuovi pianeti.
- Usa i satelliti per scansionare il terreno e trovare biomi e altre anomalie.
- Configurare le reti di comunicazione per comunicare tra il veicolo spaziale e Kerbal Space Center.
- Ricerca e sviluppo di nuove tecnologie per estrarre preziose informazioni e risorse da tutto il sistema solare e molto altro ancora!
Questa release comprende il gioco aggiornato con tutti i dlc usciti.
Titolo: Kerbal Space Program
Genere: Indie, Simulazione
Sviluppatore: Squad
Editore: Private Division
Data di rilascio: 20 Dicembre 2018
Size: 2.5 GB
Lingue: English, German, French, Spanish, Italiano, Russian, Portuguese, Japanese, Chinese, Portuguese
*lingue con supporto audio completo
Kerbal.Space.Program.To.Vee.or.not.To.Vee-PLAZA.Incl.Lang.PackScreenshot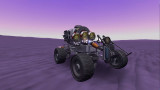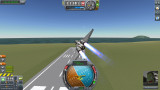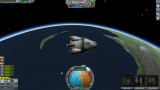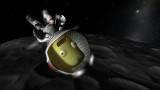 Video YoutubeRequisiti Minimi di Sistema
OS:Windows 7 64-bit
Processor:Core 2 Duo
Memory:4 GB RAM
Graphics:DX10 (SM 4.0) capable, 512MB VRAM
Hard Drive:3 GB HD space
Download LinksEASYBYTEZNITROFLARESHAREONLINE
Password:
giochi
Teşekkür: 0
Genera Bitcoin velocemente gratis!